Business Consuting
How to deal with digital revolution
and sustainability issues?

The business world is undergoing radical changes. Facing an increasingly competitive and complex environment, businesses must constantly adapt to keep growing sustainably.
EBA teams are constantly involved with SMEs and large groups in the review, adaptation of their strategic plans. In particular, we assist our clients to cope with business models' transformations and disruptivity induced by the digital revolution and sustainability issues.
We combine our long experience of business consulting inherited from international leading companies and a tailor-made approach, while personally involving us with our clients with the highest degree of confidentiality.
We provide support in the definition and implementation of a strategy that generate opportunities and growth for your company by integrating healthy and controlled change management.
Asset Dynamics®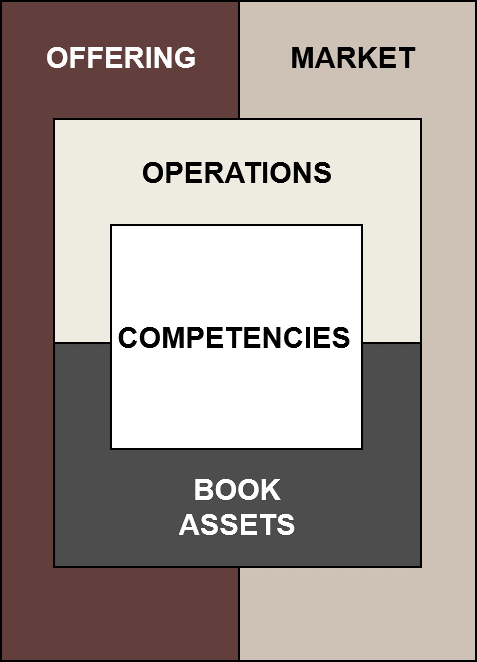 Asset Dynamics® is a dynamic model of the value of the company developed by Edgar Brandt Advisory SA
 Our Business Consulting Services
Strategy
Value generation is our core business. Our expertise, strategic management tools and unique business approach enable us to help our clients combine strategic vision and execution to develop sustainable growth drivers.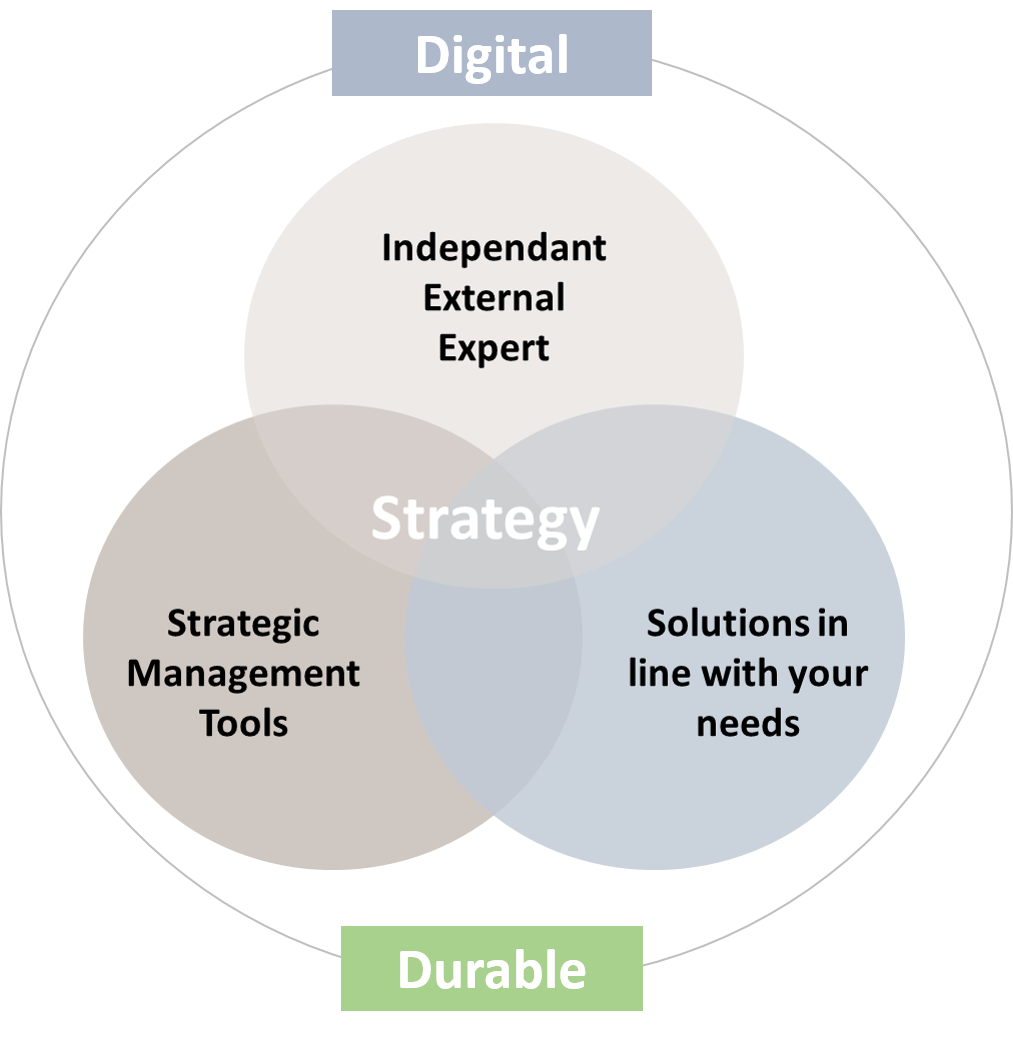 The EB Advisory teams offer a full range of services to ambitious companies that percieve change as an opportunity. We intervene in perfect collaboration with the management teams and / or the shareholders in particular for the following missions:
Develop, validate and follow a strategy-related to the company's growth drivers
Maintain corporate governance, organization and activities / processes
Moderate management teams to reach discussed and shared decisions
Ensure long-term development of the company
Ensure ensure optimal resource management
Share and communicate the strategy internally and externally
Reinforce employees' commitment to corporate strategy
Diagnostic / Audit
EB Advisory works with SMEs as well as large organizations wishing to review their organization and its operations.
We leverage our expertise, industry knowledge and management tools to identify areas of productivity, simplify organizational processes, develop short-term action plans, optimize processes and strengthen your business agility.
Our intervention is materialized by a real added-value for our customers:
A new dynamic within the company
Development of new opportunities
Reduction of organizational
Operational dysfunctions Management Control
EB Advisory works with companies wishing to benefit from better financial information and better management by controlling the factors that determine revenues and costs. Our teams offer their services to business leaders so that they benefit from clear and reliable information on the costs of activities, products, services and related revenues.

Our intervention can be resumed as follows:
Facilitate the decision-making process
Simplify budgeting activity
Optimize resource allocation
Improve margins (cost / price)
Offer and implement best risk management practices
Financial restructuring
We work with companies facing difficulties to understand the value of the company in its market and the source of its dysfunction. Our tool – Asset Dynamics® – allows us to analyze internal strengths and weaknesses and to understand the market, its actors and perspectives. Our intervention allows our customers to situate the company in front of its legal obligations and the possibilities of exit of the cases envisaged by the Swiss law on bankruptcy and the insolvency (article 725 CO, consolidation, suspension, etc.). Together with our customers, we define the strategy for implementing the new business model that will benefit the future of the company.

We identify urgent measures to stop the difficulties and sustain the business:
Seeking quick fixes to relieve cash flows
Looking for new growth levers
Elimination of unnecessary expenses
Establishment of indicators to control the activity and finances of the company
Coordination of actions and exchanges with third parties
We offer you the tools to transform your business in the long term:
Development of strategic medium and long-term growth drivers
Assistance in the digital transformation of the company
Identification of key people and skills
Development and support for the implementation of an action plan
Preparation, if necessary, fundraising, and entry of investors to capital to grow the business
Fair Compensation - Equal Pay (logib)

EB Advisory works with companies that want the benefits of an equal pay policy for men and women. Our Logib certified team proposes you a full service offer with equal pay:
Harvesting and preparing your data
Logib Diagnostics
Report and recommendations
Action plan implementations
Monitoring of actions undertaken